Gammel Dansk Bitter Dram
Originally, Gammel Dansk came about simply because the sales of another liquor, that had previously been very popular, were in decline. In simple terms, Danske Spritfabrikker's distillation plant in Roskilde had too few orders, so towards the end of the 1950s, factory manager J.K. Asmund announced:
This factory urgently needs a new product, if it is to have any hope of staying open. I am willing to take on the challenge of coming up with a new product. I have studied herbs and have an idea about how we could make a new drink.
It could be that J.K. Asmund had the first written accounts of Danish bitters in mind. These date as far back as the middle of the 16th century. It was during this period that Danish-Norwegian King Frederik 2 was introduced to bitters by Anna of Saxony, the wife of an Elector.
In any event, the company's management held Asmund to his word and he was the first factory manager at Danske Spritfabrikker to develop a new product.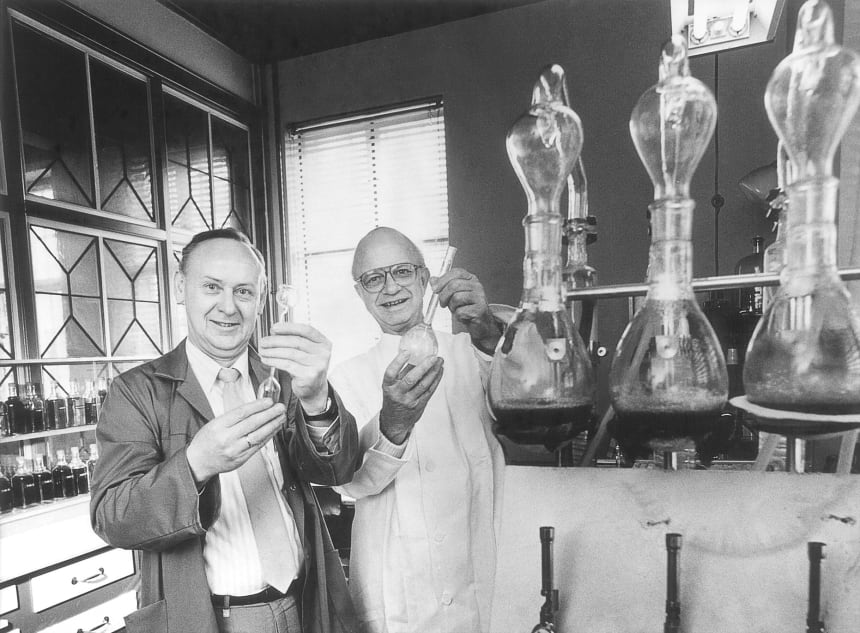 After an endless variety of combinations, Gammel Dansk as we know it today was born in 1964. Not a sweet bitter flavour, or something tasting of medication, but a flavour that was in harmony.
Never like any other.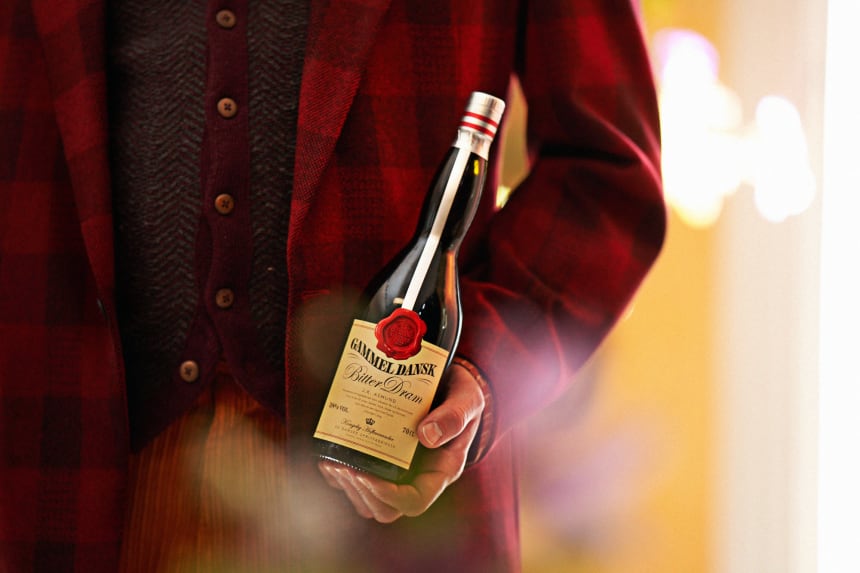 INGREDIENTS
The real secret behind Gammel Dansk's unique bitter flavour comes from the mixture ratio of the 29 different herbs, spices and flowers, which include angelica root, nutmeg, aniseed, ginger and rowanberries.
Until it was launched in 1964, J.K. Asmund and his staff were at complete liberty to mix ingredients until they came up with the right flavour. The Danish counterpart to the competing bitters from abroad was intended to be bitter (of course!) yet not too sharp.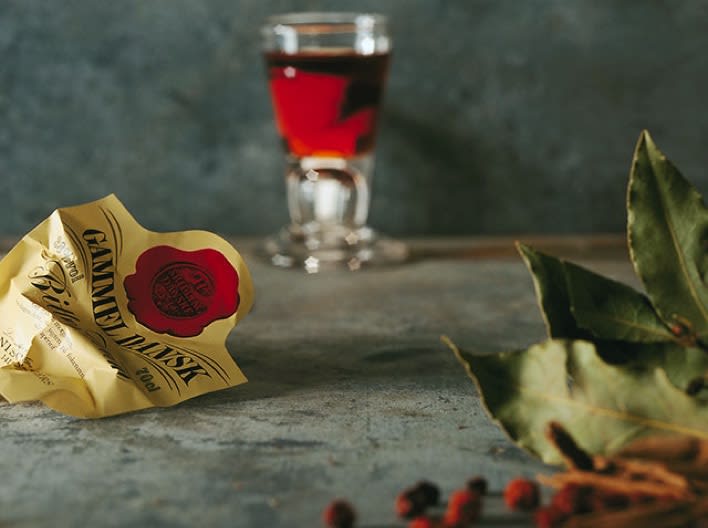 No single flavour ingredient was allowed to dominate the overall taste experience, so it took a lot of trial and error by Asmund, his employees and their families, involving the selection and taste sampling of the ingredients that give Gammel Dansk the right aromatic, sharp and bitter characteristics.
More than one hundred different herbal substances were tested (raw or partially processed material from plants for the manufacture of medicinal products), and it was not until three years after Asmund's initial idea about what Gammel Dansk could be, that the final recipe and taste were approved.
The actual mixture of the 29 different herbs, spices and flowers from all over the world and their relative quantities are one of Denmark's most closely guarded secrets.
MANUFACTURE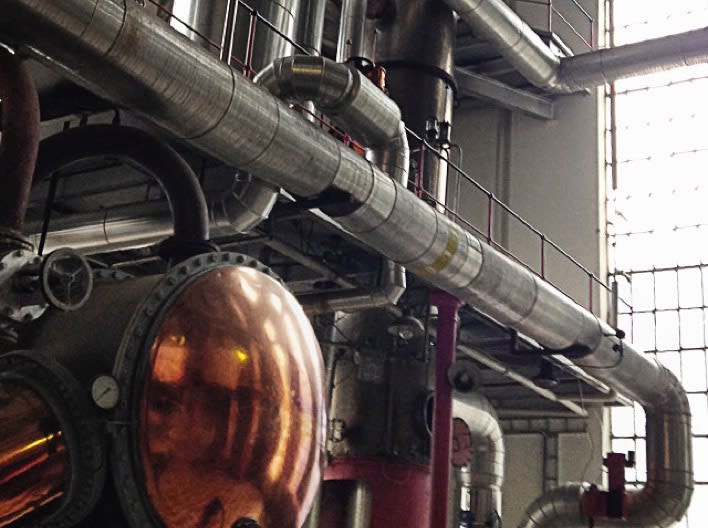 It is no secret that rowanberries and the other 28 ingredients all contribute to the unique flavour.
But we are not going to tell you precisely how and at what stage of production the special chemistry takes place, that makes Gammel Dansk so different from all the others.
After the ingredients have been processed and mixed in the right proportions, they are left to relax in 96% pure alcohol for three months, before water is added and the alcohol percentage drops to 38%. The final product is then tapped into bottles, ready to be enjoyed.
BOTTLE
The characteristic bottle was designed by architect Bent Severin of Kastrup Glasværk.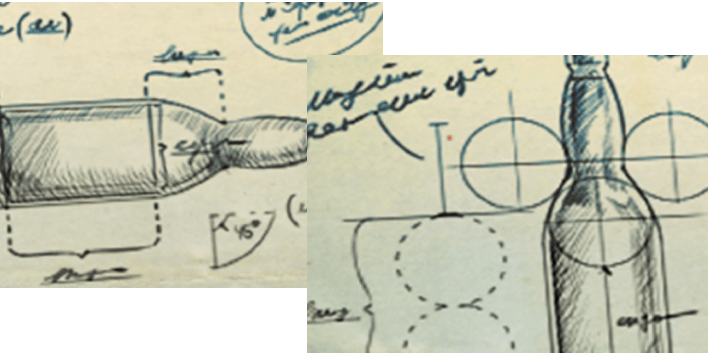 The shape of the bottle's neck is designed specially to produce a totally unique "chuckling" sound that you can hear as soon as Gammel Dansk is being poured. This is also a sound that stands out from the crowd.
The special shape, with its soft, well-shaped curves makes the Gammel Dansk bottle easily recognisable, whether with morning coffee, with a beer, at parties, get-togethers, celebrations, festivals or just for pleasure.